Meet KIAF 2020 Client and Marketing Innovation Jury teams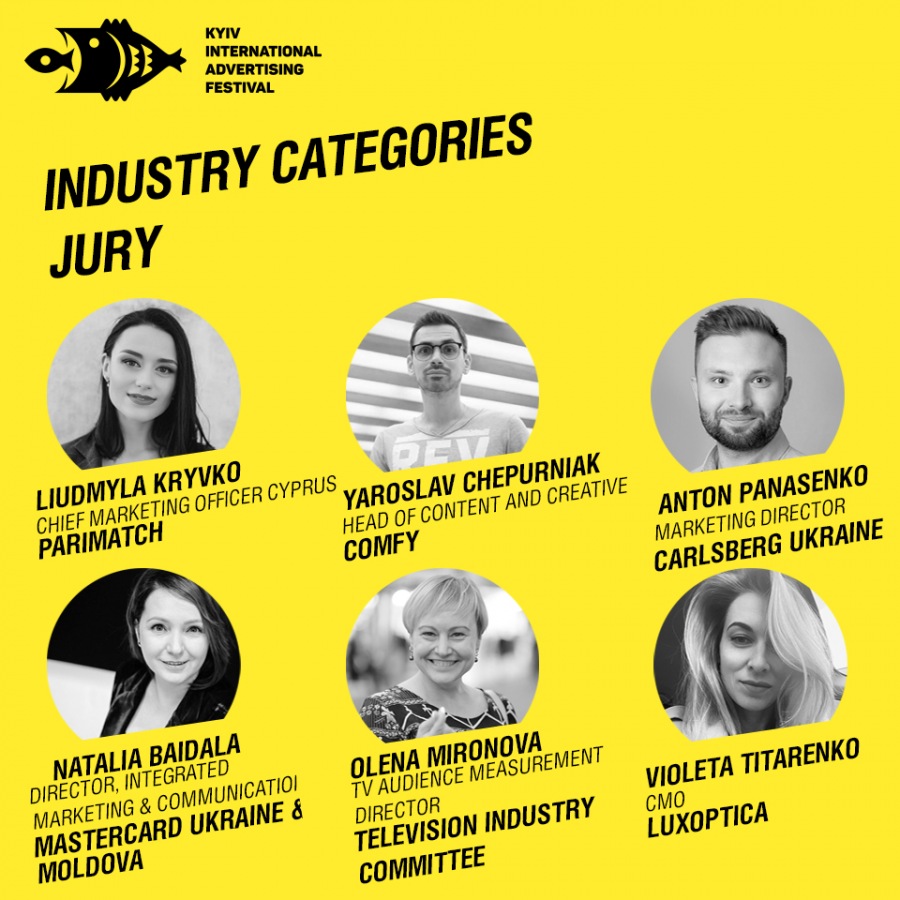 Kyiv International Advertising Festival has announced the members of the jury of the Industry Contest and the jury of the Marketing Innovation Contest. KIAF 2020 judge teams have been formed – there will be 6 teams in the contest program, 4 of which will be international ones. The final deadline for entry submission is on next week – April 24.
• Jury Chairman – Violeta Titarenko, CMO, Luxoptica
• Natalia Baidala, Director, Integrated Marketing & Communications, Mastercard Ukraine & Moldova
• Yaroslav Chepurniak, Head of Content and Creative, Comfy
• Anton Panasenko, Marketing Director, Carlsberg Ukraine
• Liudmyla Kryvko, Chief Marketing Officer Cyprus, Parimatch
• Olena Mironova, TV Audience Measurement Director, Television Industry Committee
• Jury Chairman – Mikhael Traverse, Strategy Director, ISD Group
• Irina Mushtina, CEO, CF.Digital
• Yuriy Gladky, Co-founder and CEO, GRAPE Ukraine
• Vladyslav Misiyuk, Head of Digital Marketing, Allo
• Eugeniy Gavriliuk, Acquisition and Brand Leader, LetyShops
• Serhii Kostia, Regional Marketing Manager, Bolt
The works will be evaluated by 6 juries, 4 of which are international ones with members from more than 20 countries. Among jury members are creative directors, art directors, founders and other representatives of the creative teams of top advertising, design, marketing, production and other companies. Before there were published international jury teams: FILM, RADIO&AUDIO, ADVERTISING CAMPAIGN JURY, FILM CRAFT JURY, DIGITAL&MOBILE, MEDIA, BRANDED CONTENT&STORYTELLING JURY, DESIGN&BRANDING, PRINT, OOH JURY.
The final entry deadline is on 24 April.