Meet KIAF 2020 Design Jury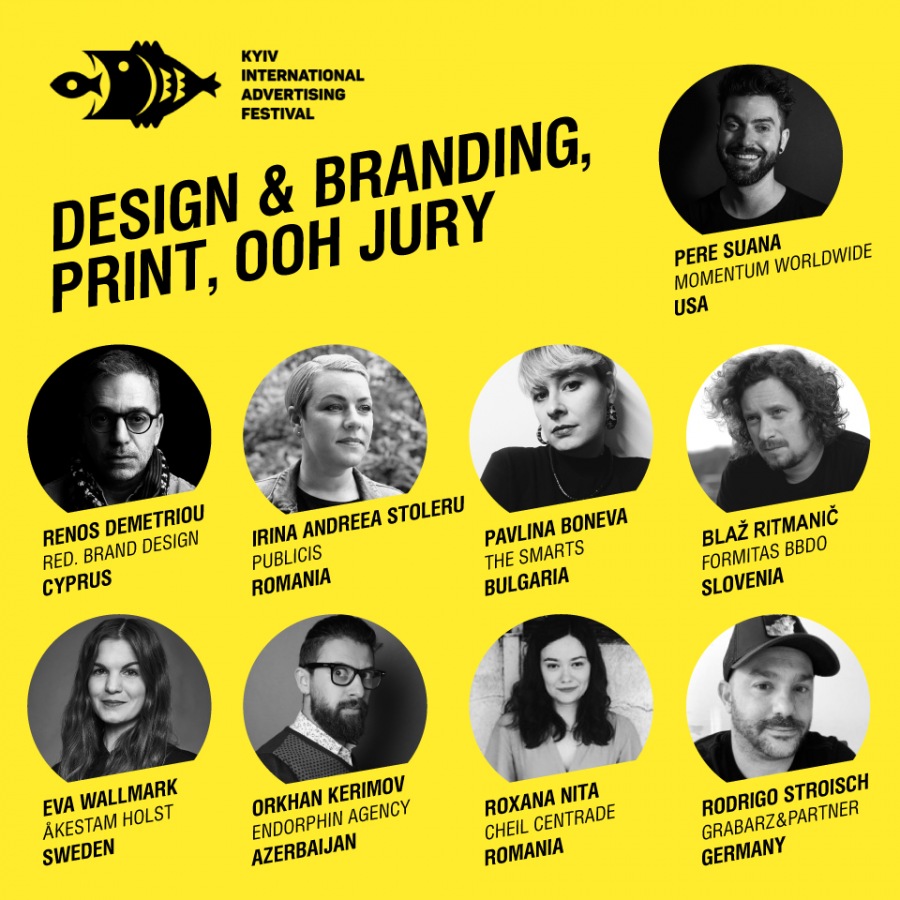 The Organizing Committee of the Kyiv International Advertising Festival announces the first names of jury members of Design & Branding, Print, OOH team. This year, experts from Europe, Asia and North America will choose the most creative design projects.
The 21st KIAF contest program consists of 12 contests: Film, Film Craft, Print & Publishing, Out of Home, Radio & Audio, Design & Branding, Digital & Mobile, Advertising Campaigns, Media, Branded Content & Visual Storytelling, Industry Categories, Marketing Innovation. The works will be evaluated by 6 juries, 4 of which are international ones with members from more than 20 countries. Among jury members are creative directors, art directors, founders and other representatives of the creative teams of top advertising, design, marketing, production and other companies. They are easily recognizable by their big names and by their handwriting in the works.
The first names of jury members of Design & Branding, Print, OOH team:
• Pere Suana, Art Director, Momentum Worldwide, USA
• Renos Demetriou, Founder and Creative Director, ReD. Brand Design, Cyprus
• Irina Andreea Stoleru, Senior Art Director, Publicis, Romania
• Pavlina Boneva, Creative Director, The Smarts, Bulgaria
• Blaž Ritmanič, Creative Director, Formitas BBDO, Slovenia
• Eva Wallmark, Art Director and Partner, Åkestam Holst, Sweden
• Orkhan Kerimov, Chief Happiness Officer, Endorphin Agency, Azerbaijan
• Roxana Nita, Group Creative Director, Cheil Centrade, Romania
• Rodrigo Stroisch, Senior Art Director, Grabarz&Partner, Germany
The organizing committee is actively working on KIAF jury composing. All teams will be announced in the near future, please follow news.
We remind that entrants from all over the world are eligible to enter the contest program and KIAF is open to advertising agencies, advertisers, media and individual participants. Do not miss the opportunity to get an appreciation from the most prominent people in the advertising and creative world.
The KIAF 2020 Award Ceremony will be held in Kyiv on May 30 as part of Ukrainian Creative Stories 2020.
The nearest entry deadline is on February 10.