KIAF 2020 calls for entries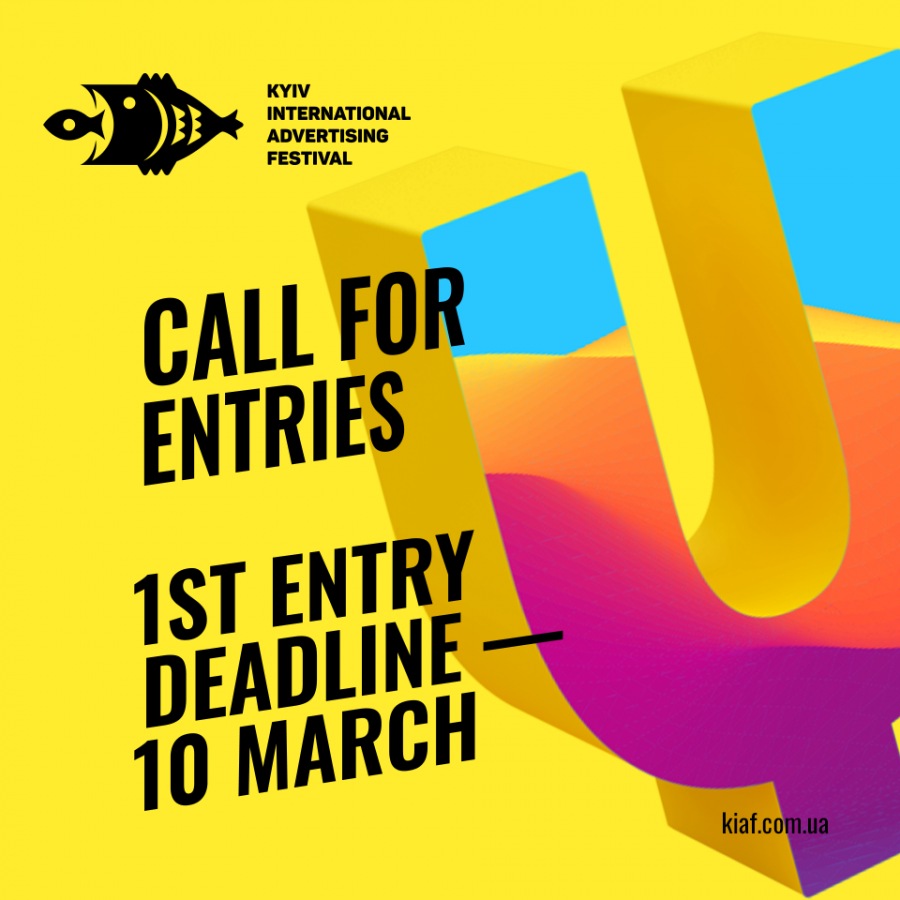 Kyiv International Advertising Festival calls for entries on website kiaf.com.ua. The program of the festival will be held as part of the largest creative event Ukrainian Creative Stories in Kyiv, May 28-30.
KIAF is one of the most important events in the sphere of advertising and creativity not only in Ukraine but also on the international level. All participants will have a unique opportunity to get new emotions and spend their creative vacation/recharge with benefits.
KIAF has a recognized reputation for being one of European most respected advertising and creative competitions due to its format, contest rules and requirements, categories and jury teams.
The KIAF 2020 contest program consists of 12 contests and more than 120 categories such as:
· Film
· Film Craft
· Print & Publishing
· Out Of Home
· Radio & Audio
· Design & Branding
· Digital & Mobile
· Advertising Campaigns
· Media
· Branded Content & Visual Storytelling
· Industry Categories
· Marketing Innovations
A detailed list of contests and categories is already available on the website.
The festival has 4 international jury teams, as well as one jury team with advertiser representatives – Industry Categories jury, and one jury team with communication agency strategists – Marketing Innovations jury.
· Film, Radio & Audio, Advertising Campaign Jury
· Design & Branding, Print, OOH Media Jury
· Digital & Mobile, Media, Branded Content & Storytelling Jury
· Film Craft Jury
· Industry Categories Jury
· Marketing Innovations Jury
Entries estimate by independent experts all around the world based on a "win-win" system of 100-point scale (from 1 to 100 points). At the end of judging each entry will get an independent assessment from each jury member, and then the overall score. This final score will help participants objectively assess theirs works, compare it with the works of other participants and predict their chances on the win at other international advertising festivals.
Each jury will have their Chairman of jury and after online judging he will determine the finalists and winners among all entries. Each Chairman of each contest defines "Gran Prix of contest" and the council chairmen selects the "Grand Prix of the festival" among all gold medalists of festival.
This year, the seminar program and the KIAF 2020 awards ceremony will be Kyiv. The festival will be held as part of the Ukrainian Creative Stories from May 28 to May 30. Do not miss the chance to get into the epicenter of the main creative event of the year.
All details of the festival, rules and fees can be founded at the website kiaf.com.ua.
See you at KIAF 2020!